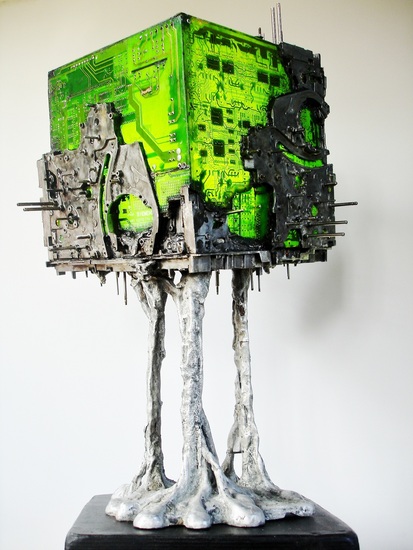 60 x 40 x 40 cm, © 2013, sold
Three-dimensional | Sculpture | Mixed Media
The China Syndrome is a term for a nuclear meltdown which melts through the reactorbasement floor and in theory could come out at the other side of the earth. Anno 2013 the term takes on a whole new meaning : China, as well as a number of other Asian countries experience a spectacular economic growth and China has become the world's largest energy consumer. This work is about the total ecological meltdown that the earth awaits when all mankind follows our Western consuming pattern !